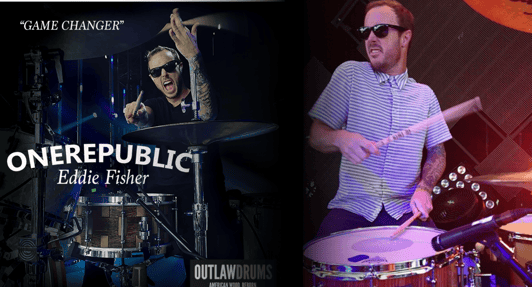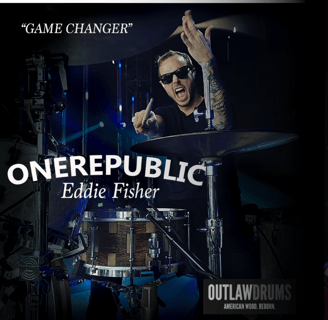 Eddie Fisher, the drummer for OneRepublic, is a talented and energetic musician who brings a dynamic and creative element to the band's music. His versatile drumming style and friendly demeanor make him a beloved member of the group.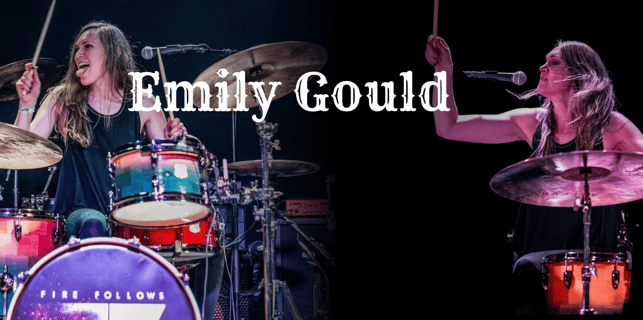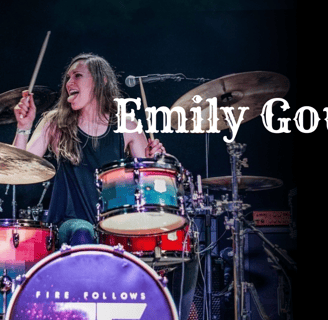 Emily Gould is a professional drummer working out of Colorado, USA. She began drumming at the age of nine and quickly found a passion for it, pursuing it as her life-long career. She proudly plays Outlaw Custom Drums, teaches one-on-one drum lessons, tours, records and plays live shows regularly.
Emily is also one of the first drummers to ever be offered an endorsement with Outlaw. Her positive energy, great grooves and creative drum fills make Emily a true artist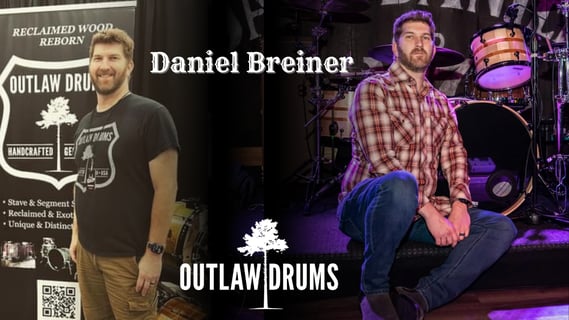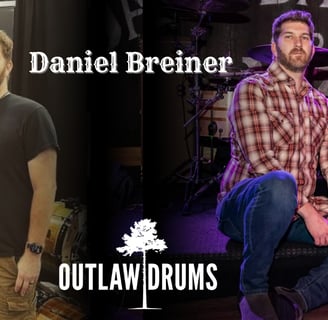 Daniel Breiner is a highly skilled and versatile drummer known for his impeccable technique and infectious stage presence. With a knack for navigating complex rhythms and a natural sense of groove, Daniel brings a dynamic energy to every performance. His ability to adapt to various genres makes him a sought-after musician, seamlessly moving from rock to jazz, funk to metal. With his passion for music and undeniable talent, Daniel Breiner is a drumming force to be reckoned with.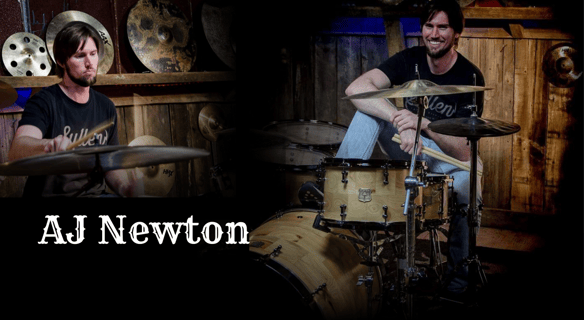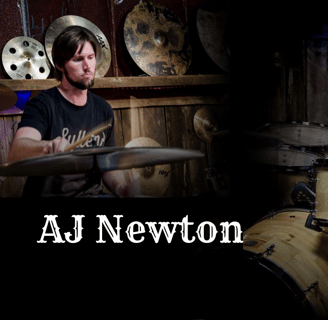 Nashville Recording Artist and the Drummer for the award-winning band Rusty Shipp. With over 30 years of drumming experience. AJ developed his style through formal education in Indiana, performing in bands throughout his youth. After moving to Nashville, he joined Rusty Shipp in 2017, and they have since achieved multiple awards, charted on Billboard, and toured extensively. AJ is also the Artist Relations Manager for Outlaw Drums, where he plays a custom cypress wood drum kit.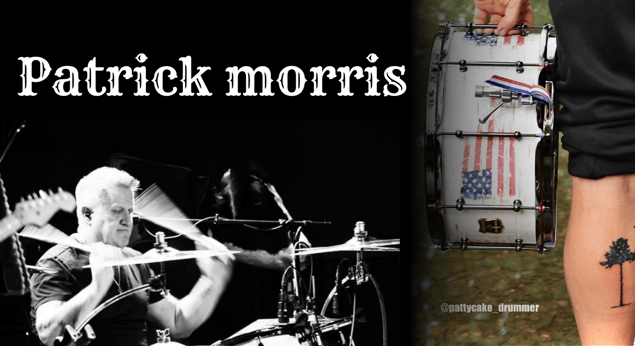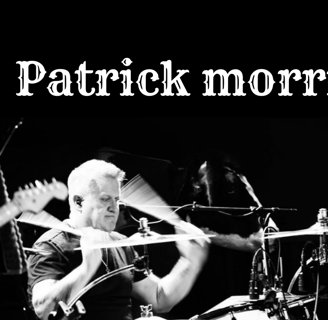 A dynamic drummer who seamlessly blends rock and country music. With his infectious energy, impeccable skills, and unwavering passion, Patrick leaves a lasting impression on every stage he graces. Get ready to be captivated by his thunderous beats and undeniable talent.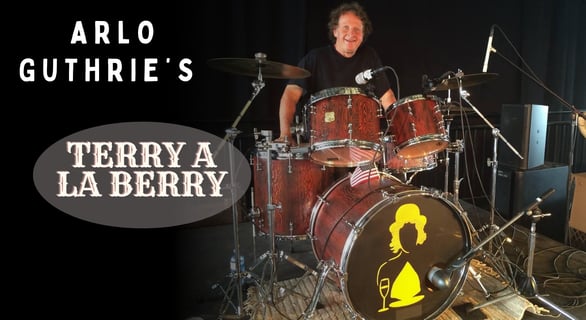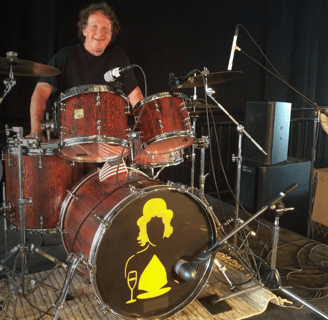 Terry "a la Berry" Hall, the drummer for Arlo Guthrie, is known for his unique and infectious drumming style. With a knack for creating groovy and rhythmic beats, he adds a lively and energetic element to Arlo Guthrie's music. Terry's ability to seamlessly transition between different genres and tempos showcases his versatility as a drummer. His dynamic drumming style perfectly complements Arlo Guthrie's folk-rock sound, making him an essential part of the band's captivating performances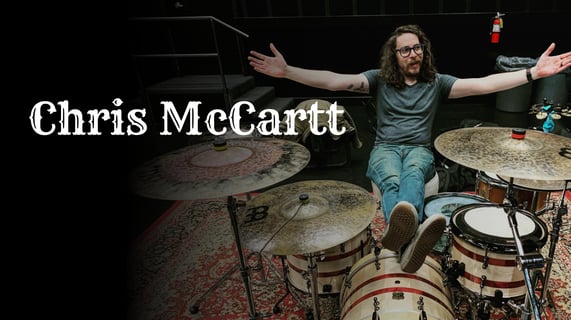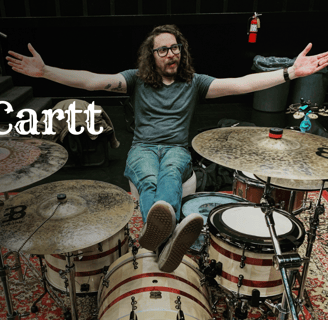 Chris's drumming is all about fun and energy, aiming to captivate both himself and his audience. Influenced by the likes of Buddy Rich, Ringo, Dave Grohl, Tim Alexander, and Vinny Colaiuta, he draws inspiration from their infectious energy. From his education at the Musicians Institute to performing at Carnegie Hall with his high school band, Chris co-founded Niantic in 2009, a journey marked by recording, touring, and an ever-evolving pursuit of fresh ideas and inspiration.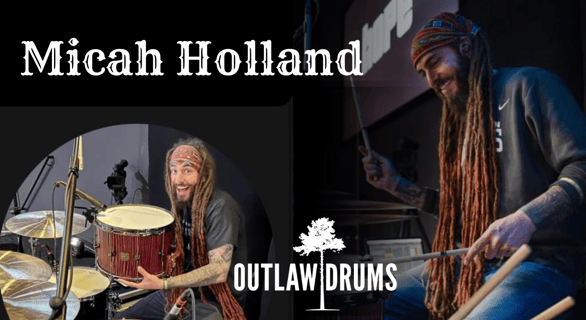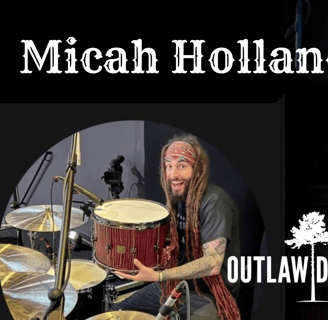 Micah Holland, a seasoned percussionist with over 25 years of experience, honed his craft from a young age, performing in various bands during high school and college while also instructing at a music school. His musical versatility spans jazz, Latin, rock, and more, fueled by a ceaseless quest for knowledge.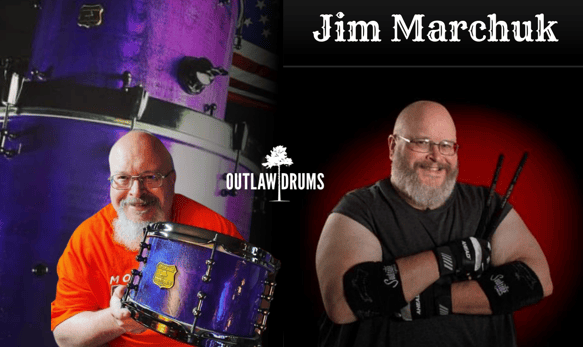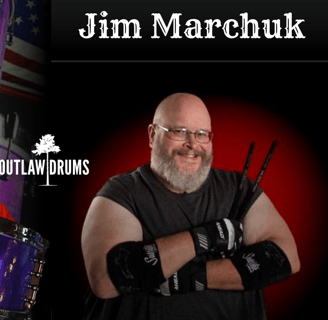 Jim Marchuk is a seasoned professional drummer with a focus on Country and Christian music, hailing from Michigan. His rhythmic journey commenced at the tender age of 9, initially on the snare drum before seamlessly transitioning to a full drum kit. Under the tutelage of local Michigan luminaries such as Bill Schaffer and Mack Pittard, Jim honed his craft, but he also had the privilege of learning from the legendary Jazz icon, Joe Morello.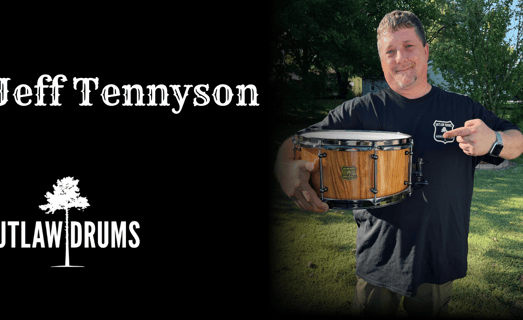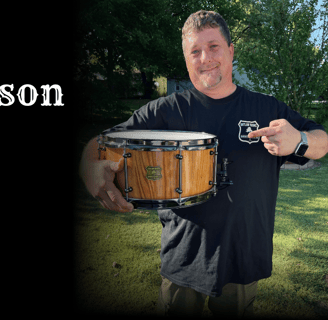 Im Jeff Tennyson 43 yrs. old. Ive been playing drums and percussion for 30 years strong now. Self-taught. Awarded scholarship for percussion to Olney Central College in 1998. I currently endorse Louson Drums as well as Collision Drumsticks. Ive actively played in Funk, Rock, Punk, Metal, Blues, and cover bands over the years.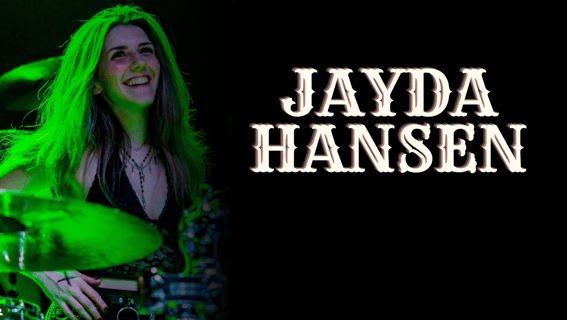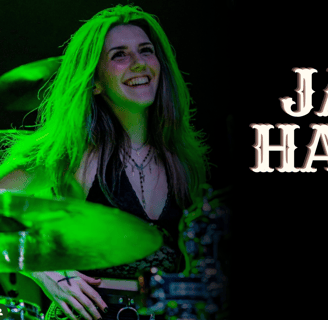 Jayda has very quickly realized that her passion is drumming and now loves motivating, inspiring and creating drum videos to entertain people all over the world.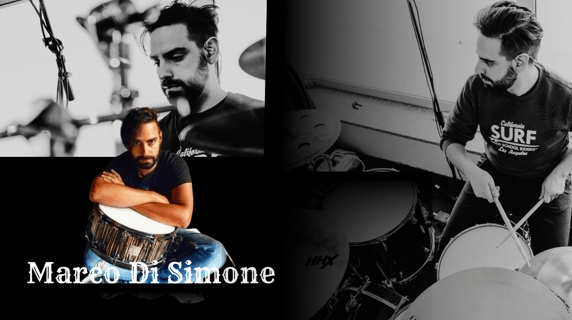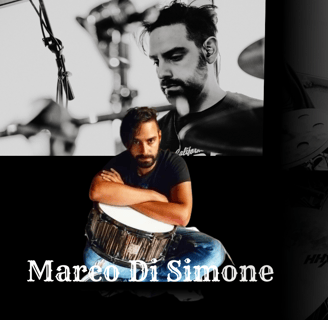 Tommaso Marco DiSimone, is an experienced drummer from Rome. He began drumming at 13, learning gospel music at church, and later mastered multiple instruments. Marco's diverse musical journey includes playing in school bands across various genres, touring extensively with Rome-based bands, and teaching music in Italy.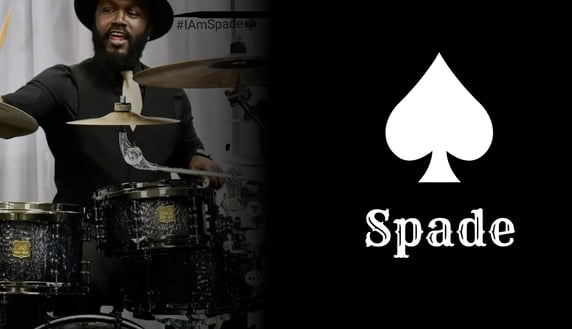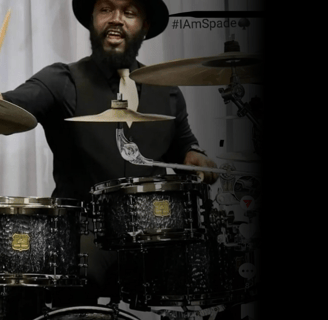 Spade Antoine Bradley is a renowned gospel drummer, known for his incredible skill and soulful playing. With a deep-rooted passion for music and a strong connection to his faith, Spade brings an undeniable energy and spirit to every performance. His precise timing, creative fills, and infectious groove have made him a sought-after musician in the gospel community, Spade's drumming leaves audiences moved and inspired. With his undeniable talent and unwavering dedication to music.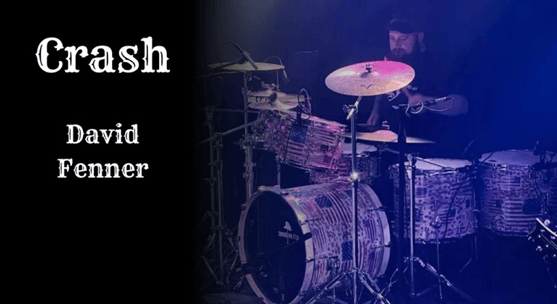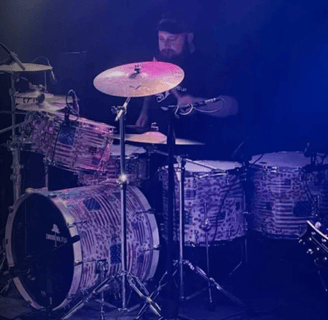 Crash is a country rap drummer known for his explosive energy and dynamic beats. Blending elements of country and rap, his captivating performances get the crowd moving.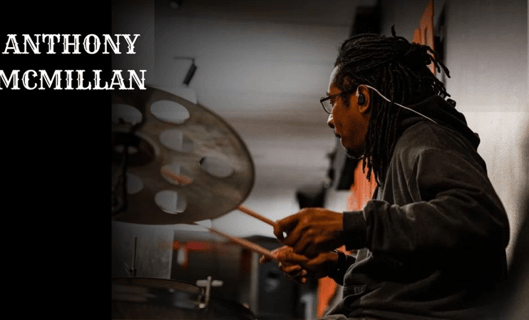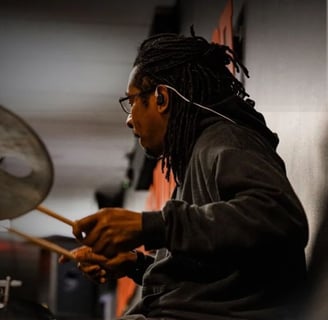 Anthony McMillan is a highly skilled drummer, musician, and lead producer at Lula B Production since 2010. He has showcased his drumming talent at Foundation Point Church, where he played drums and contributed to church service compositions. Anthony also served as a drum instructor at the Columbus School of Music and Dance, mentoring aspiring drummers and providing essential instruction. His passion for rhythm and percussion extends to his role as an assistant instructor at the Jacksonville Ar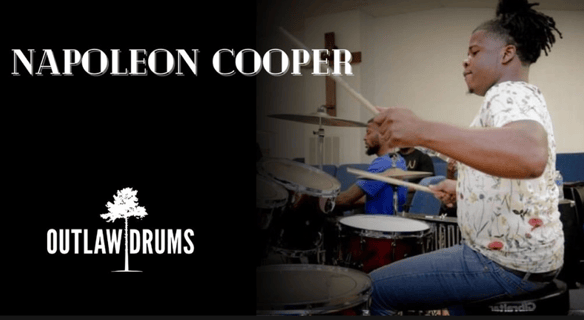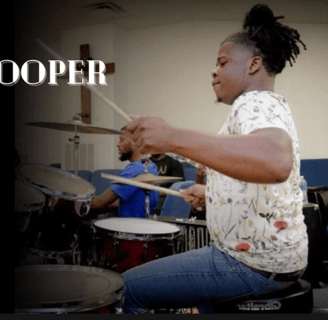 Napoleon Cooper is an incredibly talented gospel R&B drummer who brings soulful rhythms and powerful grooves to every performance. With a deep understanding of gospel music and a passion for R&B, his drumming style creates an uplifting and exhilarating atmosphere. Cooper's impeccable timing and intricate fills make him a standout in the genre, and his ability to infuse soul and emotion into his beats sets him apart as a true master of his craft.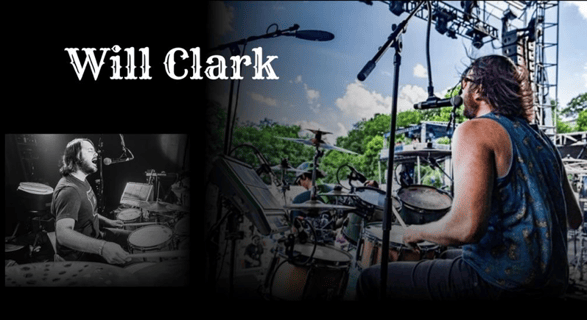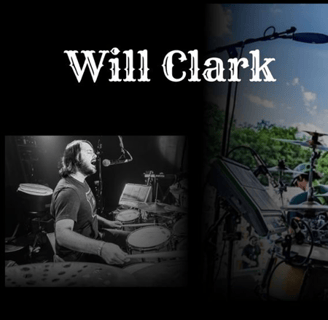 Will Clark is a pop rock drummer known for his electrifying beats and infectious energy. With a versatile playing style, he seamlessly blends the power of rock with catchy pop hooks. Will's drumming adds a vibrant and driving force to any song, captivating audiences worldwide.
Jared, a New York-based drummer, moved to the city in 2016 and quickly became a sought-after freelance drummer and session musician. He joined Granny 4 Barrel and toured across the United States, opening for renowned bands like The Texas Hippie Coalition, Kobra and the Lotus, CKY, and Nekrogoblicon. His collaborations led him to work with notable managers Bob Chiappardi and Vicky Hamilton. In addition to his touring, Jared has worked with renowned producers like David Bendeth, Jeff Tomei and more.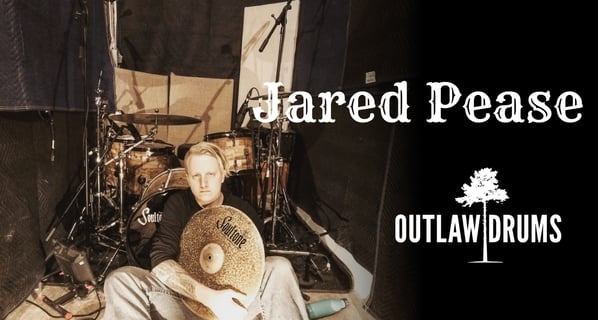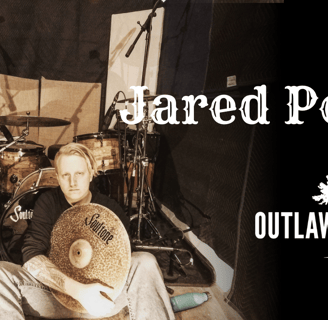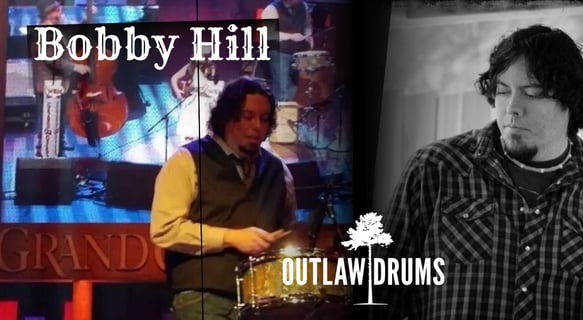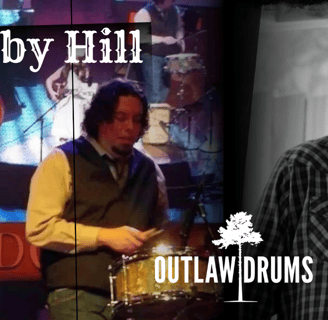 Bobby is a true rhythm master. With his incredible skills and boundless passion for music, Bobby brings a unique and dynamic energy to the band's sound. His versatile playing style seamlessly blends elements of rock, country, and blues, adding depth and richness to each song. Bobby's impeccable timing and creative drum patterns create a solid backbone for Emy Sunshine and the Rain's music, allowing the other band members to shine.